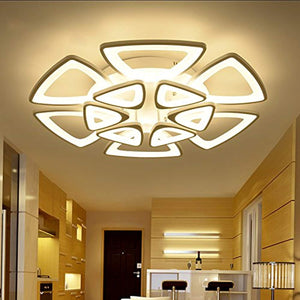 ✅ CONTEMPORARY ELEGANCE BY VELETTE LIGHTING- Instantly upgrade the character of any room in your home with a modern LED ceiling light fixture from Velette Lighting.
✅ ENERGY EFFECIENT LED LIGHT BULBS- Save money on electricity bills with low cost lighting.
✅ WHITE OR YELLOW LIGHT- Choose between a warm glow or crisp white light, depending on your style preference.
✅ FULLY ASSEMBLED- We've done the work for you! ! Each LED fixture arrives assembled and ready to hang. Transforming your home is now as easy as clicking a button!